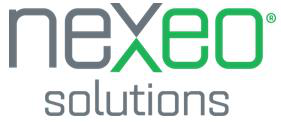 NEXEO SOLUTIONS HUMAN RESOURCES
JOB DESCRIPTION: SPECIALTY POLYMERS APPLICATION DEVELOPMENT ENGINEER
Company Profile:
Nexeo Solutions, LLC
is an independent global chemicals, plastics and environmental services distribution company with the Head Office in Houston (US), European Headquarters in Barcelona (Spain) and with more than 15 worldwide offices. As a stand-alone company that is exclusively in the business of connecting customers and suppliers of chemicals, plastics and environmental services. You can find more about us on our website:
www.nexeosolutions.com
Job Title:
Specialty Polymers Application Development Engineer
Department:
Specialty Polymers Sales
Working Hours:
Full time/travelling required (Flexible location in
Germany
)
Position Summary:
As a Specialty Polymers Application Development Engineer for our Plastics distribution business, you will be positioning specialty materials in different applications at OEMs and molders and developing relationships with engineers, specifiers and suppliers being based in Germany (Flexible location).
Primary Responsibilities:
Coordinate efforts to grow sales with OEMs, molders, salespeople, CAMs, suppliers, and Nexeo technical support staff.
Assist in materials training at customers and with Nexeo sales people
Maintain existing and establish new customer relationships with emphasis on key accounts:
Translate technology/growth opportunities to new geographies/customers.
Drive specific applications for push products from the existing and new products portfolios.
Lead visits to customer sites both independently and in coordination with the sales organization.
Educate customers by delivering scientifically-based presentations.
Help customers with product coding process by working with other Nexeo Solutions functions.
Gather market competitive intelligence including new technologies, market trends, IP opportunities, etc.
Provide strategic input for future product developments.
Suggest modifications to existing product portfolio on customer input and market analysis.
Perform promotional activities including participation in trade shows and conferences, and assist in the preparation of sales tools.
Conduct technical training for distributors, sales force, and new employees
Primary Requirements:
Bachelor degree in with plastics, chemical engineering, mechanical engineering, or related engineering coursework
Fluent German and English skills. Other European languages are valued, especially Polish, Czech and Slovak.
Minimum of 5 years of Plastics industry.
Proven, relevant qualifications in the following areas:  self motivator, enthusiastic, time management skills and responsive
Must be a team player and leader on assigned projects. Develop and adhere to project timelines.
Excellent organizational, communication, and teamwork skills along with the ability to work independently.
Excellent interpersonal, verbal and written communication skills
Work effectively and coordinate with counterparts across poles
Proficient computer skills in Excel, Word, and PowerPoint are required. 
Experience with SAP and/or Salesforce.com is a plus.
If you're interested in please send your CV to Mrs. Cagla Aydogan at
caydogan@nexeosolutions.com
referring to the position application.
Çağla Aydoğan
HR Generalist EMEA
Nexeo Solutions, Plastics EMEA (Barcelona EMEA HQs)
caydogan@nexeosolutions.com
Office: +34 933 746 138
Mobile: +34 628 331 519